Candidates
Shelgin Partners has Sales positions available nationwide and specialize in sales recruitment with emphasis in the following industries:
Specialized Industries
Medical and Pharmaceutical Sales
Educational Product Sales
Human Resource Solutions Sales
Shelgin Partners provides candidates with a confidential job search, access to national companies, and coaching for the interview process. All fees are employer paid.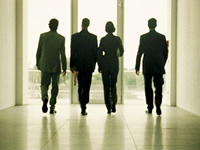 Discover how we can assist your career search and opportunities. Please use our Consultation Request form to the right and introduce yourself. Include the type of position you are looking for and the state in which you are looking within your message. After receiving your consultation request, we will provide instructions for supplying a current resume. One of our Recruiters will notify you if we have positions that matches your interests and qualifications.
Our candidates will have the opportunity to search for sales jobs and apply for positions in our network of Job Opportunity Listings databases. Below are a few examples of sales related career searches which we perform and monitor for our candidates.

- National pharmaceutical sales job listings
- National medical equipment sales job listings
- National dental equipment sales job listings
- National advertising sales job listings
- National payroll service sales job listings
- National investor communications sales job listings
- National consumer product sales job listings
- National sales management job listings
- National business solutions and services sales job listings
- National engineering sales job listings
- National office equipment / supplies sales job listings